STORYTELLING IS MORE THAN TRADITION
When I was a kid, we had a Christmas family tradition where every few nights in December we would gather around the Christmas Tree and one of us would pick off a decoration and tell a story about it.
There was so much anticipation; which object would one of us choose and what would the story be. The most amazing thing was, no matter how many years we did it or how many times the same object was picked, no two stories were ever the same. Each story was unique and that some how brought us closer together.
​
It wasn't until later, when I began creating documentary films that I realised it wasn't so much the tradition that was bringing us closer together, but it was the stories in which we shared.
It's no secret that video is more engaging than text, but for a video to be truly successful, it must connect with its audience.
​
Despite what many believe, you won't increase engagement with people by increasing the number of videos you publish nor the frequency at which you publish them, rather it's about building a connection with your audience.
​
A story is the most effective way to connect with people and generate organic engagement.
​
WHY IS ENGAGEMENT IMPORTANT?
---
On social media, 'engagement' is about how many responses a post generates in the form of; Liking, Sharing and Commenting. So, basically the more engagement, the more 'viral' the post is trending. This is important because, this is fundamentally how content is shared across the internet organically. So, if you want your content to 'go viral' organically, you have to make content that will be engaging to people.

---
WHICH TYPES OF VIDEOS CREATE ENGAGEMENT?
---
From our research through Facebook video campaigns, these types videos are the most likely to create engagement and generate the following responses:
Behind-the-Scenes Videos - "Like"
Funny videos - "Like, Share and Comment"
Educational Videos - "Share"

Emotional Videos. - "Like Share and Comment"
---
RESPONSES OF ENGAGEMENT
---
Apart from the type of video you create, there are also two forms of engagement responses that affect how your content is perceived and can be categorised by; Positive and Negative engagement.

POSITIVE:
Positive engagement is where users 'enjoy' content and interact with it responding positively by liking, commenting and sharing with friends and family. This is positive engagement as the response is not only joyful to the viewer, it is adding to the reputation of the organisation / person and forming a relationship between both parties. This is the light-side of engagement as it can induce emotional responses such as happiness, inspiration and trust.

NEGATIVE:
Negative engagement is where users respond angrily about the content because they feel it goes against their values or is misleading in some way. This is often known as 'Click Bait' and its purpose is to generate engagement through an emotional response, no matter how negative it may be. Often controversial topics or opposing views are the subjects and are aimed to cause viewers to feel compelled to comment their opinions to try tip the tides of the debate. This is negative engagement and it has negative effects on not only the people who engage, but also the reputation of a company / person because it effectively isolates people into factions and forms 'For and Against groups'. Although effective, this is the dark-side of engagement as it causes responses of fear, anger and hate and is preys on people's reactive behaviors.
---
HOW DO I ENGAGE WITH MY AUDIENCE POSITIVELY?
---
So, according to the data; the most engaging videos are funny and emotional videos and if you want to connect with your audience positively, you need to create content that people will enjoy. So, how do you create enjoyable content?

The simplest answer is; your story. Your story might be funny, sad, happy, heartbreaking or could be all of those things, but the point is; stories share true emotions. They are an experience of your journey and are the most authentic way to create a positively engaging video that other people who also share those values, will egage with.
---
WHAT WILL POSITIVE ENGAGING VIDEO DO FOR ME?
---
By having a positive engaging video you will not only have a video that will organically be liked, shared and commented on by people who enjoy what you're doing, but it will create trust and a stronger relationship with you and your clients. This translates in business terms as loyalty. Loyalty is forms true relationships with people who care about what you are doing and in return, will recommend your services and return again and again, because they not only value what you do, but want to support you and help you succeed.
---
ORANGIC ENGAGEMENT EXAMPLES
---
Below are real-life examples of organic engagement results from some Story Videos we have produced: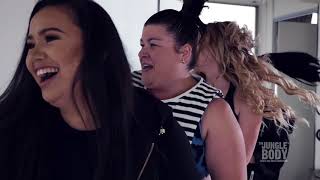 The Jungle Body: Instructor & Participant Stories No Paid Advertising 2,786 views, 122 likes, 34 comments, 138 shares
---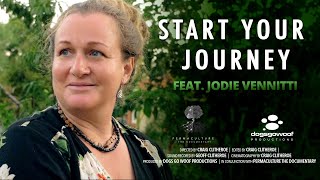 Jodie Venittie: Start Your Journey
No paid Advertising
106K views, 690 Likes, 173 comments, 1.9K shares
---
Jungle Body: More Than a Workout
No Paid Advertising
LINK TO WATCH:
29K views, 178 Likes, 75 comments, 156 Shares
---
Green Life Soil Company
No Paid Advertising
LINK TO WATCH:
4.9K views, 131 Likes, 25 comments, 66 shares.

---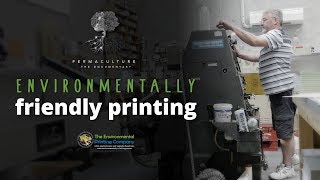 The Environmental Printing Company
No Paid Advertising
5.5K views, 60 Likes, 23 comments, 96 Shares
---
---
THE SCIENCE BEHIND STORYTELLING
Storytelling is a fundamental part of communicating. For thousands of years it has been the primary way in which humans passed down knowledge, cultural traditions and is believed to be the basis of what brought us together. Today, scientific discoveries have found the reason storytelling is so powerful is because it taps into limbic system of the brain, where our emotions come from, and this is a fundamental part of building relationships.

When you are being told a story the brain fires all over the place and releases loads of chemicals.
DOPAMINE
Dopamine is a chemical that is released when you hear a story and you become more focussed, motivated and have better memory recall. We become hyper-concentrated and immersed, filtering out any other noise or distractions.
ENDORPHINS
When stories make us laugh, endorphins are released and we become more creative, focused and relaxed.
​
OXYTOCIN
Oxytocin is a hormone responsible for empathy, which is released through character driven stories and helps us form trust and bonds with people. This is why stories play such an important part in human evolution; it allows us to build strong relationships and work towards common goals.
​
HOW WE COMMUNICATE
The thing is though, when it comes to talking about ourselves and our businesses, the majority of us don't tell stories instead, we focus on facts and figures. Data speaks to our reasoning part of the brain, the frontal lobe, where our decision-making is based on information. The problem with this is; we aren't actually connecting to people and we become another person / business competing for their money.
We help you discover your 'why' and turn that into a cinematic story video
that

connects with people who share your values.
Share your story with the world.
It can be quite daunting to think of your own journey and how that could translate into a compelling story, but believe it or not there hasn't been a single person we have met that hasn't got a story to tell. Everyone has a story and it's our job to discover it.
Get in touch and discover your story.
Get and touch and we'll get in touch to setup a meeting .